Welcome to Mahalo Heating and Air Conditioning, LLC. We are pleased to have you as part of our "ohana".
Welcome to Mahalo Heating and Air Conditioning, LLC. We are pleased to have you as part of our "ohana".
Mahalo Heating and Air Conditioning, LLC offers customers a wide range of HVAC products and services which include Heating, Cooling, Indoor Air Quality, Custom Sheet Metal Fabrication, Duct Cleaning, a Repair & Service Department, as well as Over-the-Counter Filter Sales.
Serving all of Douglas County (and parts of Coos, Lane, and Curry Counties), we offer these products and services to Residential and Commercial customers.
Mahalo is a Hawaiian word meaning "Thank You". Our mission is to convey a strong sense of gratitude to our customers, co-workers, and to the community we call home.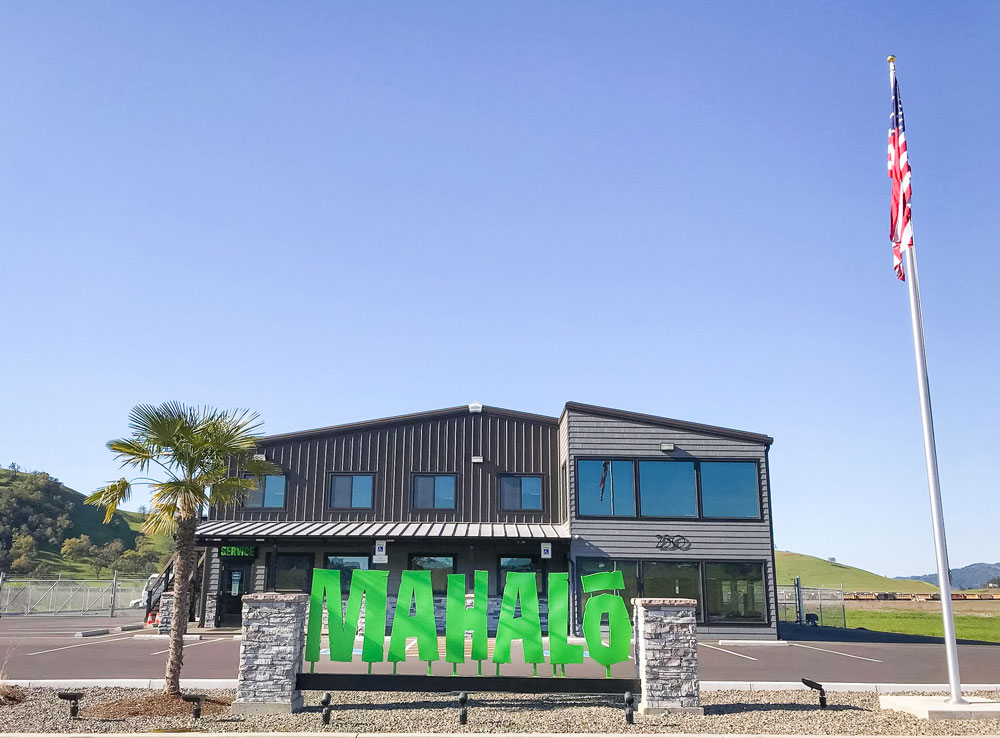 Owners Erin and Tom Gogal, Jr. share a vast range of experience in the HVAC industry.
Tom Gogal, Jr. began his career in the industry in 1987 working as a sheet metal apprentice for the largest heating company in Eugene, OR. His position with the company developed into Shop Foreman while his reputation grew into being one of the best fabricators in the industry. Tom possesses an extensive knowledge of HVAC System Design and has a solid reputation as an honest and straightforward businessperson.
Erin Gogal worked for the same company in 1991 as a Job Cost Accounting Specialist. With ten years of prior accounting experience, Erin entered in the HVAC industry from an accounting standpoint, but quickly found success in marketing and sales techniques. Erin also possesses HVAC Service Department Management and Business Management experience.
Erin and Tom Gogal, Jr. moved with their three sons to Roseburg, OR in 1997 to implement the day to day operating procedures of another HVAC company. Determined to pursue their goal of ownership, they developed their business plan and formed Mahalo Heating and Air Conditioning, LLC on March 31st, 2008.
Together they uphold strong business ethics and principles that are uncompromising and the cornerstone of Mahalo's philosophy.
An efficient, streamlined operation allows us to pass savings on to our customers. This approach has given our customers the ability to acquire a higher level of products and services.
---
With more than 50 years of combined experience, our knowledgeable team works together to ensure a sense of overall satisfaction to our customers.
Each customer is given the highest level of attention. Uppermost customer service is our top priority. Maintaining continual communication assures you that we are committed to a lasting relationship.
---
Our Service Department performs repairs and maintenance on all HVAC systems with the exception of OIL and BOILER systems . We have NATE-certified technical professionals and they participate in continuing education and training to keep up-to-date as the HVAC industry evolves.
Our company stays connected to our community through various involvements. We are a strong supporter of our local schools, youth, families, and our elderly community members. We encourage and support our co-workers in their community activities and service. We are dedicated to strengthening our community, by staying connected to our County.
---
We strive to maintain a measure of excellence unmatched by other companies. Above and beyond what is considered to be standard, our installation process combines expert system design with high quality equipment and materials installed and serviced by top notch professionals. Our commitment to excellence ensures our customers that they are receiving a level of quality which is unsurpassed.
From our initial customer contact through the installation process, and beyond, our customers are given the utmost level of respect and gratitude. We take the time to listen to the customers' needs and answer any questions they may have. By listening to our customers, we are able to ensure that they are informed and can make decisions regarding their HVAC needs with confidence.
---